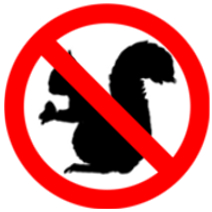 Squirrel Removal Ajax. Our experienced technicians will be able to remove squirrels from your home and seal up any potential entry points. Scratching noises from your attic or soffit are a good indication that you have squirrels in your home. If this is the case please give us a call at  647-496-0815
Squirrel Removal Services
Our squirrel removal services are comprehensive and guarantee the successful removal of any squirrel from your property. Our technician will visit your property and conduct a thorough inspection of the premises. This means that the technician will go on the roof and search for any possible entry holes and weak points that squirrels might be using to gain access to your home. During the inspection the technician will be taking photographs of any hole and weak points so that an accurate action plan can be drawn out. The home owner will be shown these pictures and if he wishes will be emailed to him to add to his record. Any holes will be shielded up using heavy galvanized wire mesh. The use of a one way door on one of the holes will let the squirrels exit your home but prohibit re-entry.
Animal Proofing Solutions
There are always cases where the damage caused by squirrels or even raccoons are extensive and require added work for any animal proofing to be effective. These extreme cases are dealt by our technicians through the offering of complete animal proofing solutions. We will remove all animals, seal all entry points, as well as animal-proof your entire home. This process is more extensive and efficient while it usually involves placing chimney caps, installing screens under decks and strengthening all weak points in your roof, points that animals can use to enter. This service is extremely efficient and comes backed up by our warranty.
Squirrels can be more troublesome than initially expected. If you are experiencing squirrel problems in Ajax please give us a call at 647-496-0815.