Markham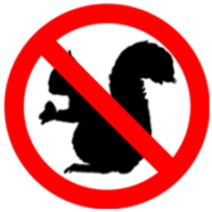 Squirrel Removal Markham. Our team is comprised by wildlife technicians that have decades of experience. We make sure to get the squirrels out efficiently and at a low cost.  If you think you have squirrels in your home give us a call. You will be able to talk to one of our experienced wildlife technicians. Speak to an experienced technician over the phone about your problem and let us see if and how we can help. Call us at 647-496-0815
Squirrel Removal Services
The most important step in the squirrel removal process is inspection. Our technicians upon arrival at your home will conduct a thorough inspection of the premises. They will safely climb on the roof of your house in search of any potential squirrel entry points that might not be visible from the ground. When up on the roof they will take photographs so that the homeowner can have a clear idea of what the problem at hand is. These photographs will be used to draw out an action plan that is in cue with the homeowners' expectations. When a decision has been reached on the best possible approach, only then will work commence. The technicians will deal with possible entry points by sealing them with heavy duty galvanized mesh. The outmost care is always taken to ensure that no further damage accrues to your property. In addition to the galvanized mesh the technicians will place a one way door. This door ensures that squirrels can exit but cannot reenter your property. Upon our second visit we will remove the one way door once we confirm that all animals have exited your household.
 Animal Proofing Solutions
In some situations the damage caused by squirrels can be severe enough that more thorough animal proofing might be required. For such cases we can provide complete animal proofing solutions. We will remove any animals; seal all entry points, as well as animal-proof your entire home. This process is more extensive and efficient for the long run. It usually involves placing chimney caps, installing screens under decks and strengthening all weak points in your roof, points that animals can use to enter.
We know that squirrels can be annoying and difficult to deal with. If you are facing a squirrel problem in Markham please give us a call at 647-496-0815