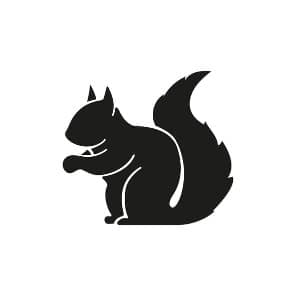 Our team is comprised by wildlife technicians that have decades of experience. We make sure to get the squirrels out efficiently and at a low cost.  If you think you have squirrels in your home give us a call. You will be able to talk to one of our experienced wildlife technicians. Speak to an experienced technician over the phone about your problem and let us see if and how we can help. Call Squirrel Removal Markham Services.

Squirrel Removal Markham Services
The most important step in the squirrel removal process is inspection. Our technicians upon arrival at your home will conduct a thorough inspection of the premises. They will safely climb on the roof of your house in search of any potential squirrel entry points that might not be visible from the ground.
When up on the roof they will take photographs so that the homeowner can have a clear idea of what the problem at hand is. These photographs will be used to draw out an action plan that is in cue with the homeowners' expectations. When a decision has been reached on the best possible approach, only then will work commence.
The technicians will deal with possible entry points by sealing them with heavy duty galvanized mesh. The utmost care is always taken to ensure that no further damage accrues to your property. In addition to the galvanized mesh the technicians will place a one-way door. This door ensures that squirrels can exit but cannot reenter your property. Upon our second visit we will remove the one-way door once we confirm that all animals have exited your household.
Do you have a squirrel problem in your residential home or small business? Call us today: 647-496-0815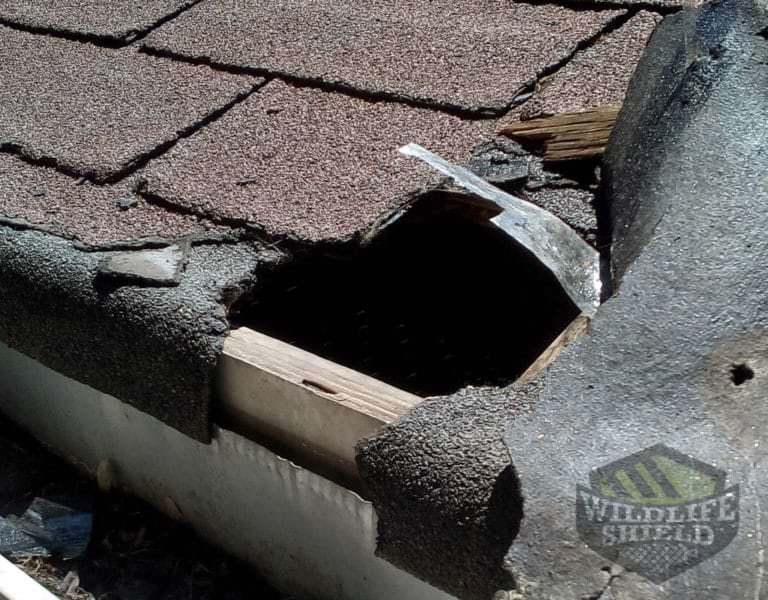 We solve squirrel issues daily. Our technicians know what to search for to find all possible entrance points and weak areas during our first comprehensive inspection of your premises.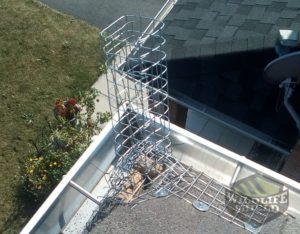 After all possible entrance points are located we attach a one-way door to let squirrels exit your premises but not re-entry. It's the most humane method, and in a couple of days, squirrels will utilize the door to depart your property.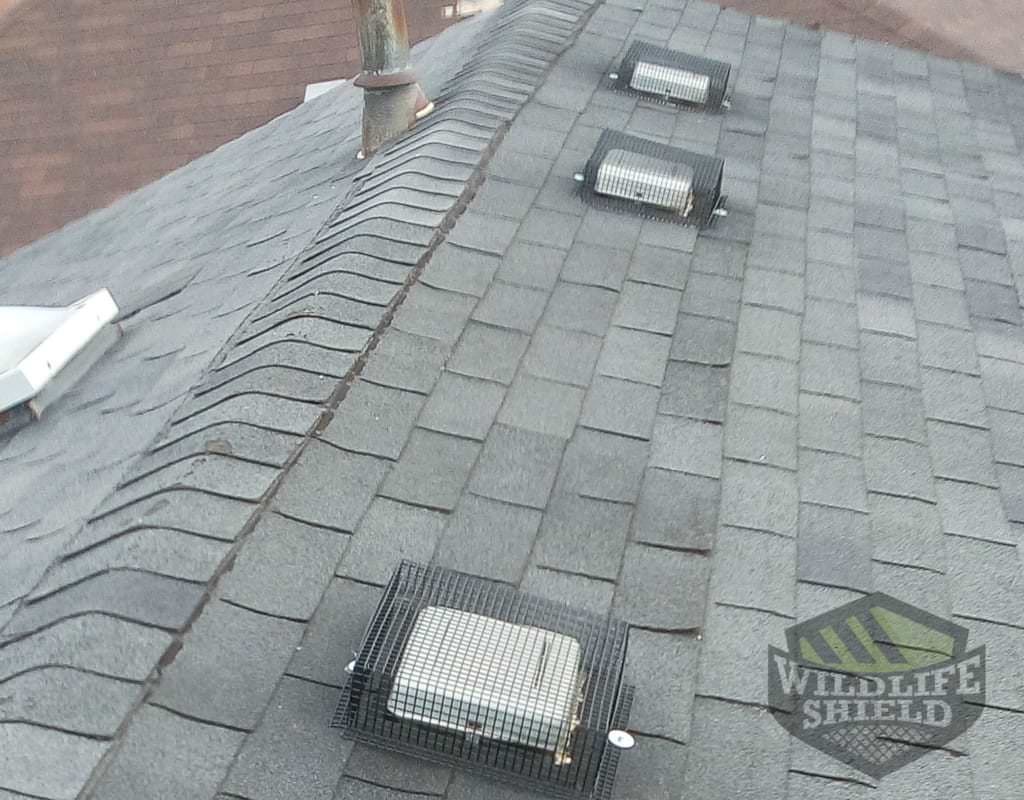 We will secure all other entry points to make sure there are not any additional ways to get in. We will point out some weak areas and recommend strengthening them to avert any wildlife issues later on.
Animal Proofing Solutions
In some situations, the damage caused by squirrels can be severe enough that additional animal proofing may be required. For such instances, we can provide complete animal proofing solutions. We sill remove any animals from inside your home, seal all entry points, and animal proof your entire house. The process of squirrel removal Markham is extensive, but efficient in the long run.
Typically, animal proofing your home will include:
Adding chimney caps
Installing screens under decks
Strengthening weak spots in your roof that animals use for entry
Place mesh wire over ventilation points (gable vents, wall vents, roof vents, and plumbing mats)
Ensuring the integrity of junctures, particularly the soffits
Closing off entryways created in the siding of your home
Animal proofing your home is the best way to prevent re-entry. We guarantee all of our work with a warranty that ensures your home stays well protected against future animal invasions. One of our trained and professional experts will be more than willing to help you with all of your animal proofing needs. If you need an expert to animal proof your home in Markham, reach out to us today to learn more: 647-496-0815
We remove squirrels from: attics, vents, chimneys, soffits, walls, porches
Squirrel Proofing and Prevention Tips
Whether you are currently dealing with a squirrel infestation or you would like to prevent an infestation, the best way to go about it is with control and prevention. Keep in mind that squirrels are opportunistic creatures. Your home provides everything a squirrel needs for survival and more.
They can build nests safely in your attic, scavenge for food in and around your property, and likely even gain access to water. That does not mean you have to learn to leave peacefully with your new furry invader. Instead, the following tips for control and prevention can help you rid your home of a possible squirrel infestation:
Invest in tree trimming (large trees with limbs that hang over the roof of your home give squirrels the opportunity they need to gain access to your roof, so trimming back limbs makes it more difficult for them)
Remove access to food sources (place trash, especially food trash, in sealed trash bins with secure lids and remove fallen tree nuts and fruit from your lawn so they do not attract squirrels)
Deny access to your garden (squirrels will scavenge for food in gardens where they can find plenty of their favorite foods, so deny them access by placing a wire mesh cover over your garden)
Use squirrel-proof fencing (squirrels are some of the best climbers and jumpers, yet you can find squirrel-proof fencing that you can install around areas of your yard to keep squirrels out)
Prevent access to bird feeders (bird feeders are a nice addition to any yard if you wish to attract beautiful birds to your yard, but they also attract squirrels, so make sure you use a baffle so squirrels cannot feed from your bird feeder)
Hire a professional (contact a professional in Markham for prevention and control services)
By employing the tips mentioned above, you can get a head start on squirrel proofing your home and property. Make sure you allow an expert to assist you with control and prevention so you can ensure your home is well protected against the threat of a squirrel infestation. Get in touch with Squirrel Removal Markham: 647-496-0815

Squirrel Removal and Proofing
Attic Cleaning
Disinfecting & Deodorizing
Insulation Removal