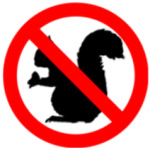 Squirrel Control Richmond Hill. Squirrels are very agile in their natural surroundings. They display the same behavior in other environments as well. When their natural habitat is threatened or reduces in size, these rodents look for food and shelter in alternative habitats. Your home could be a perfect alternative in such situations. Squirrels nibble off at the roof or ceiling of your home and gain access into your attic. This is where they reside, breed and deliver their off spring. Your home provides them with food, shelter and warmth.
But dealing with a squirrel infestation is a whole other challenge. You need to contact professional removal services who will assist you with safely eradicating these squirrels from your property and squirrel proofing your home from future infestations. We at Squirrel Control Richmond Hill offer you these services at affordable rates. Call us at 647-496-0815 and book an inspection appointment right away! We work 7 days a week, so you can contact our technician anytime you notice a squirrel invasion.
Squirrel Infestations
Squirrel infestations are a bother, as squirrels can cause colossal damages to your home, wiring and insulations. They can also contaminate the place and limit your personal space in your own home. These buck-toothed rodents are very noisy, especially during the early morning hours when they wake up and forage for food. They are messy and can even cause serious health problems. Alert animal removal services to help you with the safe removal and control of these miscreants.
Health Threats
Squirrels are quick, agile and smart. They create escape points in your home so they can quickly disappear if they feel threatened. It is almost impossible to catch them by yourself. You could even try using rodent traps; however, this eradication measure would not work if you have many squirrels infesting your home. Squirrels also pose serious health threats as they carry various disease causing bacteria on their bodies and contaminate your home with these.
Our staff at Squirrel Control b  can help keep your family and employees safe by eradicating squirrels from your premises completely.
Squirrel Removal and Control Solutions
At Squirrel Control Richmond Hill, we believe in the humane removal of squirrels from your property. Our staff is trained to locate all the entry points created by these squirrels to gain access into your home. Our services are safe, reliable and guaranteed. We also provide transparent pricing.
You may want to opt for our squirrel proofing services as well. This would guarantee that your home or office is shielded from squirrel invasions. Call us at 647-496-0815 and book an inspection appointment with our technician. We will inspect the property before offering you the best solutions to suit your requirements.